Meet Our Senior Team
Pinnacle was founded by a small group of experienced environmental professionals — each of whom offers more than a decade of specialized expertise in the remediation industry. We believe in taking a direct, "hands-on" approach to every project we undertake, and Pinnacle principals and key personnel are actively involved in every project from start to finish, to ensure complete client satisfaction.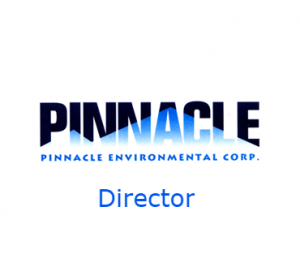 Paul O'Brien is one of the founders of Pinnacle Environmental Corporation, which is among the most successful environmental abatement and demolition firms in the industry today. Mr. O'Brien brings many years of experience with the tri-state area's top environmental companies. As president of Pinnacle, he is actively involved in every aspect of the firm's day-to-day operations, and he oversees all project estimating, planning and implementation. He also plays a key role in furthering Pinnacle's growth by enabling the company to take maximum advantage of new business opportunities. Mr. O'Brien serves on the board of the Environmental Contractors Association.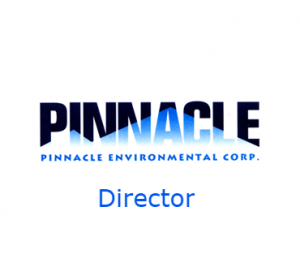 Robert Ryan is the senior estimator at Pinnacle. With more than 20 years experience in preparing competitive estimates and bids for asbestos and lead abatement projects of every size and complexity, Mr. Ryan oversees each project from initial consultation through completion. This includes developing scope-of-work analyses, preparing estimates and budgets, soliciting and reviewing bids, hiring and coordinating required subcontractors, making arrangements for proper transportation and disposal of waste material, and monitoring labor and material costs throughout the duration of the project.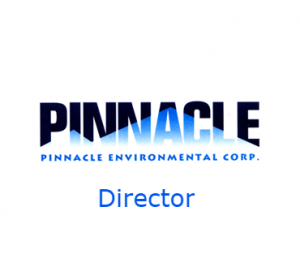 Joseph A. (Tony) Whelan is responsible for all corporate accounting functions at Pinnacle. With extensive experience in accounting and management, Mr. Whelan administers all daily financial operations, including accounts receivable and payable, payroll, collections, purchase orders, job costing, inventory control, and credit terms. His responsibilities also include overseeing union remittance reports and audits, administering the company's workers compensation plan, providing support in negotiations with subcontractors, and developing new avenues for corporate growth.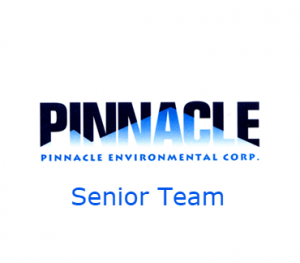 Richie has over twenty years experience in the abatement industry. Richie began his career in the abatement industry as a Supervisor and progressed to senior estimating and project management.
Richie is the Senior Operating Manager and is ultimately responsible for the expedited scheduling of all jobs large and small. Richie is also a senior estimator. Richie has a wide and varied client base and is responsible for a lot of Pinnacle's repeat customers. Richie is a graduate of Carlow Regional Technical College, Carlow Ireland.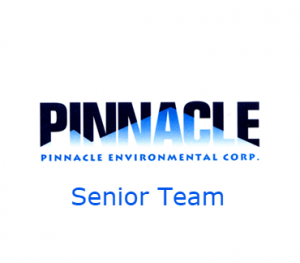 Ray has over 5 years experience with Pinnacle in the abatement industry. Ray joined Pinnacle as a junior Estimator/PM and worked directly under the supervision of Richie Doran and Kevin Moriarty. Ray prepares all the New York City DEP (NYCDEP), New York State (NYSDOL) variances for Pinnacle and overviews all regulatory procedures.
Ray exclusively manages Pinnacle's New York City School Construction Authority (NYCSCA) Purchase Order Contracts and the Long Island Railroad (LIRR) service contract from setup to closeout. Ray is a graduate of Limerick Senior College with a diplomas in IT and Accounting. University of London with a BS in Economics and Organizational Management. University of Limerick with postgraduate diploma in Entrepreneurship and Management.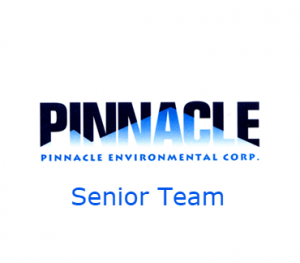 Joseph Patrick has over 23 years of extensive experience in commercial and industrial abatement projects and has completed several hundred abatement projects over a 23-year period. As Project Manager with Pinnacle his responsibilities include marketing, estimating, and overall project management. Specifically, his project management duties consist of project planning, cost control, productivity analysis, contract negotiations, labor issues, subcontractor coordination and customer relations. Mr. Patrick has prepared and monitored operating and manpower plans for major construction activities, assured that project requirements were met and that the project was completed according to schedule. He has also completed extensive safety compliance training.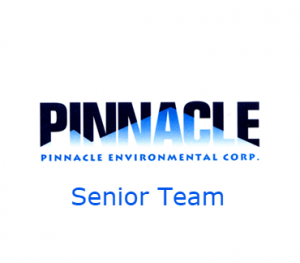 Kevin has over fifteen years experience in the abatement industry, the last eleven of which have been with Pinnacle. Kevin began his career in the abatement industry as a handler, working his way up to Supervisor and quickly being promoted into estimating and project management.
Kevin overseas the project staffing to ensure that every project is adequately staffed with personnel and equipment. Kevin also has a large client base which he personally services. Kevin is a graduate of Bolton Street College of Technology, Dublin, Ireland.